RH-63-A Tin Lead Solder Wire
Product description
Alloy: Sn63/Pb37
Melting point: 183°C
Diameters in stock: 0.5 – 0.7 – 1.0 mm
Diameters on demand: 0.3 – 0.6 – 0.8 – 1.2 – 1.5 – 2.0 – 3.0 mm
Flux content: 2±1%
No Clean
Shenmao's RH63-A solder wire is used for the soldering of components as well as repair/rework operations.
Features
Superior joint strength
Transparent after-solder residue
Non-corrosive
No bad/harmful odors produced
Non-splattering flux
No clean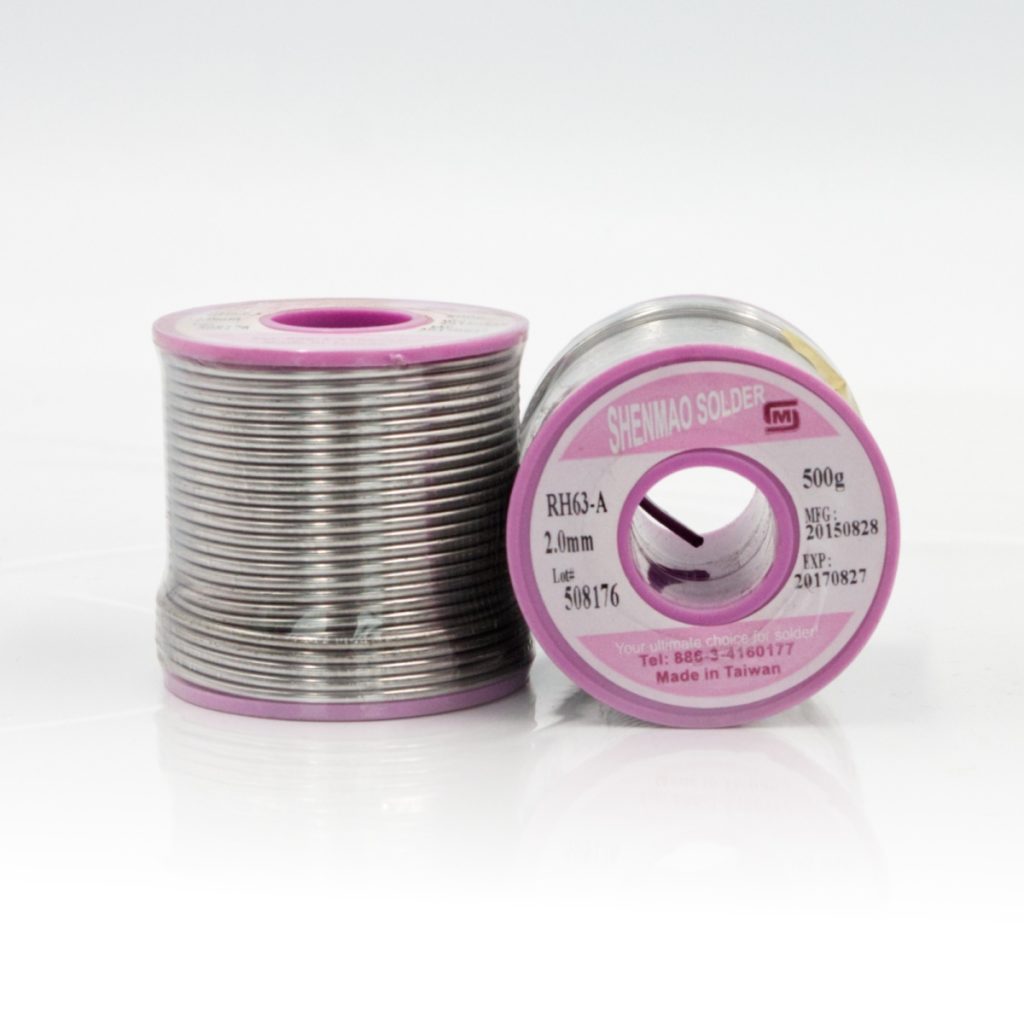 ---
AVAILABLE OPTIONS FOR SOLDER WIRES
We produce solder wires in diameters 0.3 – 3.0 mm. Flux quantity can be produced on request. Different types of flux in wires are available. If interested, please contact us for a specific offer.
Alloy
Composition
Melting Point (°C)
SnAgCu Series
PF606
Sn/Ag3/Cu0.5/X
217-219
PF629
Sn/Ag0.3/Cu0.7
217-226
SnCu Series
PF604
Sn/Cu0.7
227-228
PF643
Sn/Cu0.7/Ni0.04
227-228
Lead Containing Series
SH63
Sn/Pb37
183
SH62
Sn/Pb36/Ag2
179
SH-0595
Sn/Pb95
308-312
SH-05X25
Sn/Pb92.5/Ag2.5
280-284
SH-10882
Sn/Pb88/Ag2
268-290